Custom Bridal Shower Comedy Show by Robin Fox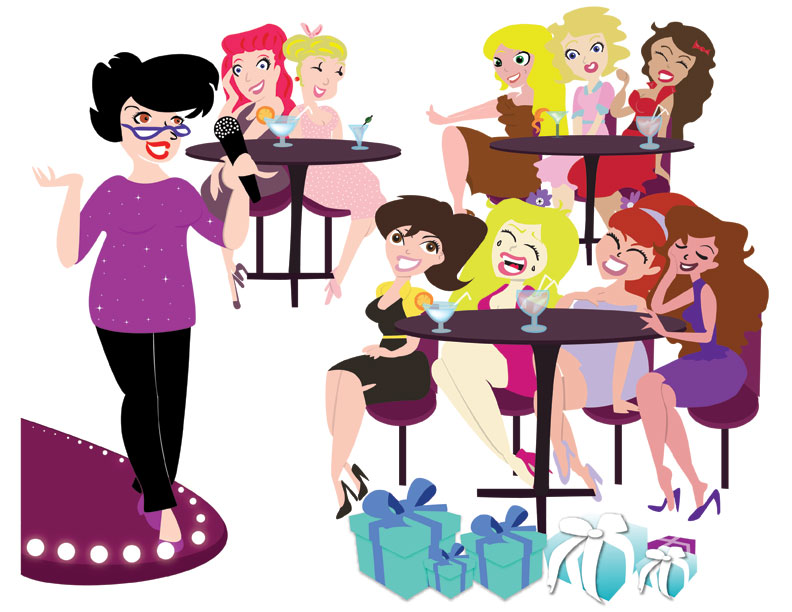 You deserve a better party than silly games of "bridal bingo," toilet paper wedding dresses, and wearing the embarrassing hat made out of gift bows and torn gift wrap.
Nothing says fun more than a room full of laughter and no one can bring it better than award winning comedian, Robin Fox!
Robin will perform one hour of hilarious custom written, personalized material about the bride and groom to be, family and friends.
Laugh out loud to Robin's riotous comedy act and her spin on marriage, romance, and family. Also hear Robin's very funny tips on marriage!
Her act will resonate with guests from ages 18 to 80 plus. Robin respects any rating required from mild to wild.
Make your shower, fun, unique and memorable.  Nothing you can do at a Shower will make the day more fun!  Have a shower that people will RAVE ABOUT.  Robin's goal is to have your phone ring for days with friends and family telling you what an Awesome Shower it was.
Here is what former clients and guests have said about Robin Fox custom bridal shower shows: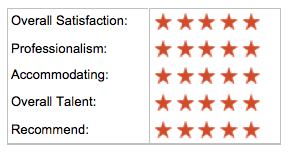 "The Bridal Shower was a big success and so was Robin! Everyone has been calling me today telling me what a great idea it was to have entertainment,and they thought Robin was hysterical.  She is absolutely adorable…if she lived in my neighborhood, I would want to be her best friend! What a real, down to earth person she is and very talented. Please give her a kiss from me….I will surely recommend her if someone is looking for a comedian. Thank her for a perfect day. "
                                                                                           Tina E. 11/16/14  Bridal Shower Roslyn NY.
"If I could give Robin Fox 10 stars I would! She is an utmost professional and is hugely talented. We hired Robin for my daughter's bridal shower and she was awesome. Our guests laughed hysterically at EVERY joke and were very impressed to be entertained by a comedienne of Robin's caliber. Beyond her talent, Robin is also an extremely warm and likeable person. The entire process, from my first contact with her to meeting her in person and watching her perform, was extraordinarily professional and a happy experience for me. I highly recommend Robin and hope to have an occasion to meet her again!"
Louise V, 1/14/2012, Bridal Shower, White Plains, NY
"The bridal shower was wonderful & I want to thank you for your patience & calming support. I thought you were just wonderful & I am getting a fabulous response from my friends. I hope the opportunity will arise that I will see you again. Until then-wishes for your every success! Regards, Marla"
Marla M, 6/11/2012, Bridal Shower, Jericho, NY
"Robin is an excellent comedian who tailored her script to suit our guests at my daughter's bridal shower. She was the funniest comedian that I have ever met who can perform and bring laughter to and entire room without cursing and swearing. She was fantastic and I will recommend her to all of my friends and family. I have already had so many ask how I was able to find Robin. I was so happy to have Robin at my daughters shower, she made it a hit! Thank you Robin for your professionalism and your ability to make us laugh!"
Nancy M, Lindenhurst, NY, Bridal Shower, 6/20/2010
"We loved Robin. She went above and beyond for my daughter's bridal shower. Despite being sick and it being a holiday for her, she came through for us and did an amazing job. We were a mixture of young and old and all enjoyed her jokes. We laughed the entire time. I would definitely recommend her."
Valerie G, Union, NJ, Bridal Shower, 9/18/2010
or use this contact form with no obligation: